What Complements the Best Blackjack Strategy?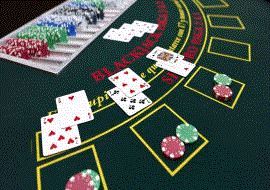 Blackjack is not only a casino game that's highly dependent on luck but it is also surprisingly dependent on skill. It is no wonder why it is considered one of the most popular games in online casinos in the UK and the world at large. One thing that attracts players to this card game are the easy to follow rules and the relatively low house edge.
Use the Best Blackjack Strategy to Increase Your Odd of Winning
If you are new to the game, it is important to note that it will take time to learn which move is most suitable for you according to the specific hand you are dealt. After all, it is generally impossible to tell which one you will get. Instead of simply relying on your intuition, it is simply better to rely on the best blackjack strategy, which is the basic blackjack strategy.
Lower the House Edge Using Basic Blackjack Strategy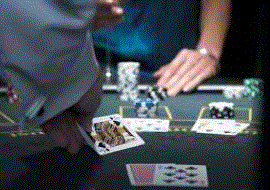 The house edge in blackjack is one of the lowest of any casino game. Still, you need to strive to reduce the house edge even further if you want to have a shot at winning consistently. If you manage to do that, the odds will be shifted dramatically in your favor. The basic blackjack strategy is one of the most effective way to lower the house edge. However, there are other ways to improve your odds of winning.
5 Complements to the Best Blackjack Strategy
The best blackjack strategy is mastering and using the basic blackjack strategy, but it is not the only thing needed to win consistently. Please remember to keep the following ideas in mind to keep you in the game for longer so that you can hopefully win more.
Allow the Dealer to Bust
If the dealer is showing a 4. 5, or 6, you should not be hitting unless yours is a "soft" hand (i.e. It cannot bust with an extra card). The 3 cards give the dealer the best chance to bust and this is highly favorable to you. If you have such cards you may consider splitting or doubling your hand in the likely event of the dealer busting.
Hold on to High, Hard Hands
It is always advisable to stand if you are holding a hard 17 or higher since your chances of busting will be incredibly high. Similarly, if the dealer is showing an ace in the hole or a paint card, your 17 might not look too promising, but risking going bust by drawing is an even worse decision.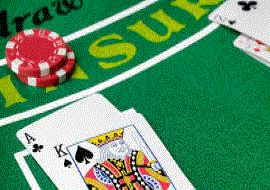 Always Split Aces and 8s but Never Split 10s
A single ace is a powerful card, but 2 together equals 12. Always split aces and give yourself a shot at two 21s or blackjacks. In contrast,10s should never be split. 10 might be a decent base for a blackjack hand, but 20 is too good of a hand to risk splitting. If you have two 8s your hand total is 16, which might be the worst hand possible, but if you split them you have the opportunity to make two 18s and these are reasonably strong hands.
Never Take Insurance
You have the opportunity to take insurance whenever the dealer is showing an ace. It means that you post a side bet that's half the size of your original bet and if the dealer has a blackjack, the side bet will be paid 2:1. If the dealer has a blackjack you will consequentially break even. Insurance is never a good decision and only increases the casino's edge.
Know Your Limits
Don't chase your losses. Losing might be frustrated, but if you change how you play to gain back your losses, you will be deviating from the best blackjack strategy and increasing the house edge in the process. It is surprisingly a good way to compound losses as opposed to neutralizing them. If you want to enjoy blackjack, you must know your limits.